Posted by Emma Gibbons on 4th Sep 2019
What a beautiful Pony Xena is!!!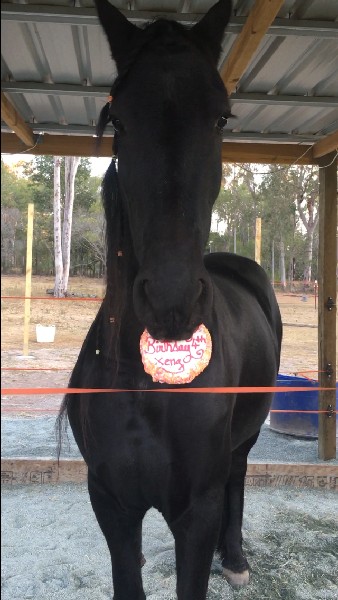 She recently had a birthday and her special humans in her life were there to enjoy the moment, with some of the awesome Horse Treats from the Huds and Toke Team.....
Check it out!
The team here @ Huds and Toke are thrilled that you could share your special moment with us...... So glad we could be part of it!!!!
Keep up the photos and videos..... we love seeing all your adventures and don't forget to contact us to get your Birthday goodies and treats for your pets.
Tag us on our socials
@hudsandtoke
#hudsandtokefamily
Have a great day and Happy Birthday once again Xena.