Winter is Coming...... Lets prepare our Dogs, and pets, for the Colder Months ahead!
Yep, this year is surely getting away on us!!!
Can you believe it is Now Autumn?
With this in mind there are Two things we need to get ready for…….
2. LETS GET OUR PUPPIES READY FOR THE COMING COLD SNAP

!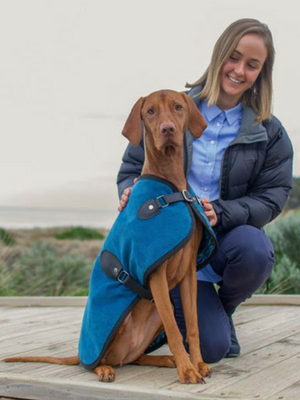 In our little family, we have two dogs. Both of them are Arctic breeds so they don't really need warm clothing…….BUT, dogs still need to have style!
Don't you think????
Of course you do…….. We all know how we react when we see a stranger's dog dressed in a super stylish coat go by!
We first have a little snicker….. but that's the jealousy emotion trying to mask itself……….Then we openly recognise how super cute that puppy is……..THEN, we think about that stylish pooch for the rest of the day!!!!
Well…….. now's the time to get your own pooch styled up and ready for everyone ogling this year rather than us doing the ogling!!!!
This is Pepper. We have her dressed in this awesome coat made by the All Australian Owned and manufactured business of Owen & Edwin.
She looks awesome doesn't she…….plus, she is protected from the winter wet rain.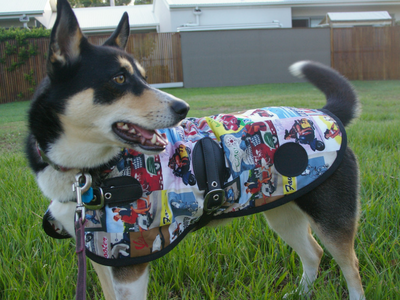 You see, just because she is an arctic breed, doesn't mean they are used to the cold and nor does it mean that they don't feel the cold if they get wet!
More importantly, she looks super stylish!
But lets look a little deeper into wearable coats for dogs shall we?
Is it about NEED?

Not all dogs need a coat. Mainly short haired breeds or older pooches will benefit from having a coat. As will very young ones as well.

Also, there are medical conditions which will be helped if they have a coat!

For example, our family has a dog who is an Arctic breed. She got the most horrible skin condition this summer and we were advised by the professionals to get her shaved so we could treat it better.

As such, she will need a coat this winter should it get too wet or cold.

By the way, her skin condition is better……

It's not all about Need.

It's ok to be trendy and stylish as well!
Big dogs don't need a coat?

Not true. It depends on the breed and where you live.

If you have a short haired breed, such as a Greyhound, and you live in the Antarctic; your puppy is going to be far comfier in a coat!!!
Dogs don't like Coats?

It's true that some dogs just won't ever be comfortable in a coat. If you have one of these dogs, you just can't help it.

Just remember to check the fit.

Many dogs who don't like a coat are just trying to tell you that it isn't fitting properly!

Ensure the coat you are putting on is designed specifically for dogs.

It doesn't matter what you try, if it isn't professionally designed, it will never fit and never be comfy.

Check the size.

If the size is correct, and it's been professionally made, it's more likely to be comfortable!

Quality is always better.

That same old saying works in the pet world as well.

Regardless whether it is Gourmet Dog Treats or Dog apparel….. Quality is always better. The higher the quality, the better it will be!
These Owen & Edwin Coats protect our Pepper Pup from the elements, and she seems to love wearing it as well!!!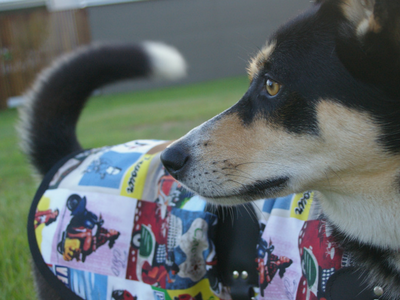 BUT, more importantly, she is styling! This winter it will be her turning heads!!!
Anyway, I hope this gives you just a little insight into preparing our beloved pooches for the coming colder months.
Remember, these reasons also apply to other pets such as horses etc..... The colder months are almost upon us so it pays to take a small amount of time to think about the comfort of our pets and get prepared!
The Team here at Huds and Toke are always thinking about the welfare of your pets and so I hope this helps in some small way?
Check out the guys at Owen & Edwin if you are interested in having a stylish puppy this winter.
The guys there are really nice, and its all Australian designed and made from high quality materials. Check 'em out.
They will even give you a free e-book as well. "The 7 Habits of the highly effective Dog Owner".
Don't forget, if you need any Gourmet Pet Treats, get in touch with us. Happy to get them out to you pronto!!!
Also, remember EASTER isn't that far away either. You can't forget about them if the rest of the family are getting goodies!!!
Have a great day from the Team @ Huds and Toke.
#hudsandtokefamily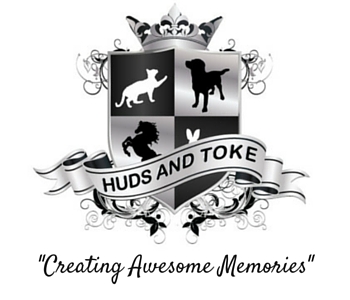 PS: Please feel free to post a review on one of these review sites…….we appreciate the thought and it all helps. Thanks.