Posted by Russell Gibbons on 8th Jul 2020
Pet Rabbits and Guinea Pigs make wonderful companions.

Especially in the winter months.... they love to cuddle and chill out on your lap....

Remember, they also need to get outside for fresh air and some green grass even though it is cold!

These wonderful little pets spend a lot of time inside..... Even more so in winter. It's easy to forget how long they are actually inside.... as such, this is a long way from their natural environment.

It's good to remember that they need to get outside, even if it's cold, for a number of reasons:

The opportunity to graze on some grass is about the most natural thing you can do for them....

Just make sure the grass isn't treated with any herbicides or fertilisers.....

Also be sure to have them treated with flea protection just in case!

Make sure the grass isn't too cold as well....

Generally, if you can walk on the grass in your bare feet for 15 minutes or so then this should be fine! Otherwise, it's too cold....save it for another day!

Be sure that there are no poisonous weeds in your lawn as well.

Your bunny might not recognise it's danger as it is not used to the wild....

Being outside gives them some awesome stimulation

It gets their smell sensors going.... The fresh air is full of interesting smells which only these little fur babies can enjoy....Plus, the fresh air is good for them like it is for us!

They try new tastes which is not normally part of their diet.

It stimulates their mind.

Being in the Sun is good for their general health.

Studies have shown that Bunnies and Guinea Pigs need vitamin D to help adsorb Calcium efficiently which is necessary for strong teeth and bones.

The best source is the Sun.... Not too long but 30 mins should do it on a regular basis!

Remember, they don't like extreme temperatures so be sure that the sun isn't too hot and there is some shade!

Great exercise!

Of course, make sure that you place an enclosure over them so that they don't break free.

It's recommended that the enclosure be as large as possible in relation, of course, to your back yard or grassy area.

exploring and hopping around gets their body working the way it should and help keeps them fit and happy.

Great for their teeth, claws and diet.

Chewing on different grasses can be a great way to get variety into their diet and helps with nutrition and simple bodily functions.

Also, different textures is good for their teeth as it helps keep them in check.

Digging in the dirt is great for claws and their muscles.
Remember, being outside for them is an adventure and thus, can be stressful in the first instance. The best way to help with this is to provide some food which they find familiar which includes some Pet Rabbit Treats and Guinea Pig Treats.
They can manage their stress by chewing these Pet Treats, whilst they get familiar with their surroundings.
The main thing to remember whilst they are outside, ensure that they are protected adequately.
Make sure that the wire is a small size so they can't squeeze out.
Ensure that the cage protects them from above because of birds of prey; Especially in Australia.
Make sure you have shade.
Make sure you have water.
Ensure they are up-to-date on their vaccinations and Flea treatments.
Don't leave them outside for too long.... Remember, these wonderful pets are inside pets mainly.... so don't leave them outside in the sun or the cold for too long.... They may not cope.
If you follow these 6 principles when you place them outside, you will help ensure that they have a wonderful experience in the open air and on the juicy green grass.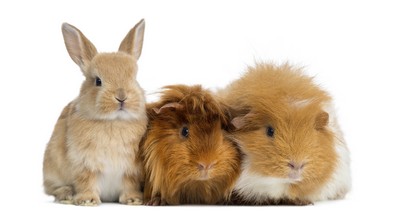 We hope this encourages you to take your little Bunnys and Guinea Pigs out for a wonderful adventure.
Enjoy those pets and feel free to get you Small Animal Treats ready so that they totally enjoy their experience.
Be sure to take some photos of them with their little pet treats and share them with us on our socials... we'd love to see.
Enjoy creating those awesome memories with the pets in your lives and look forward to hearing from you.
@hudsandtoke
#Hudsandtokefamily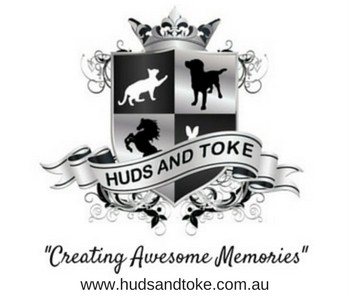 PS: Please give us a GOOGLE REVIEW here. It really helps