Posted by Russell Gibbons on 23rd Nov 2020
Huds and Toke Introduce a Refreshing Range of Exotic Coffee with the Aim of Creating Even More Awesome Memories!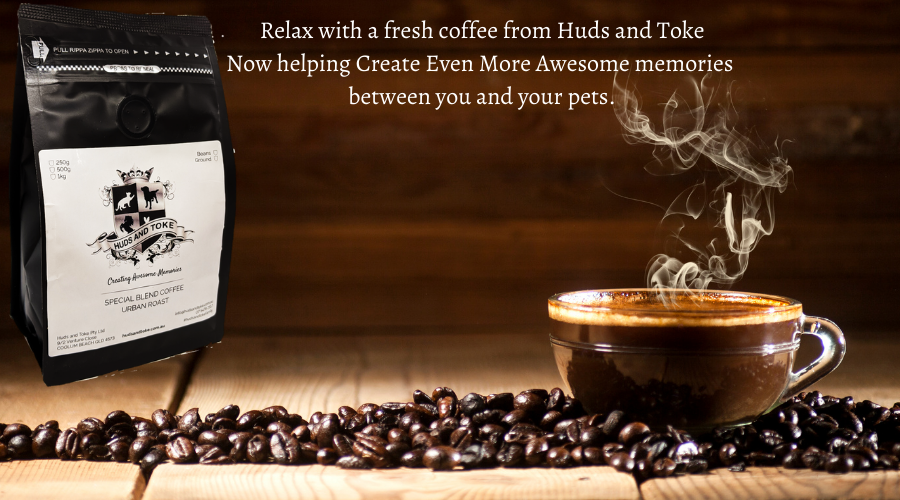 2020 has been a relentless year of non-stop Stress and Anxiety.
Because of this, the team at Huds and Toke put our heads together to see what we could think of to help people in some small way to relax and encourage them to see the good things in life!
What better way to do this than taking some time out of your day and brewing an amazingly fresh cup of coffee and then just sitting with your best mate just for 15 minutes or so.
They can enjoy a Doggy Donut, or any of our gourmet dog treats for that matter, while you are also enjoying a Brew from Huds and Toke....
After all, why should our pets be the only ones to get all the good stuff!!!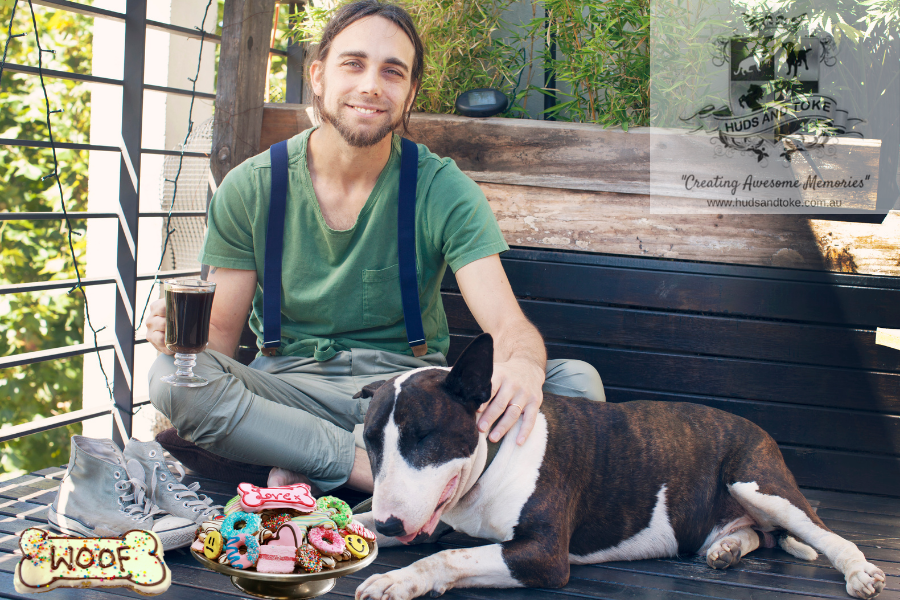 So if you want to Create Even More Awesome Memories between you and your pet, why not check out the all New
Huds and Toke Coffee Range?
You will feel more relaxed and more present when you spend some time with your pet while enjoying a coffee.
We introduce two types of Coffee to you:
The Urban Roast Blend has full flavours of dark chocolates, toasted almonds are beautifully balanced with a deep, smooth finish.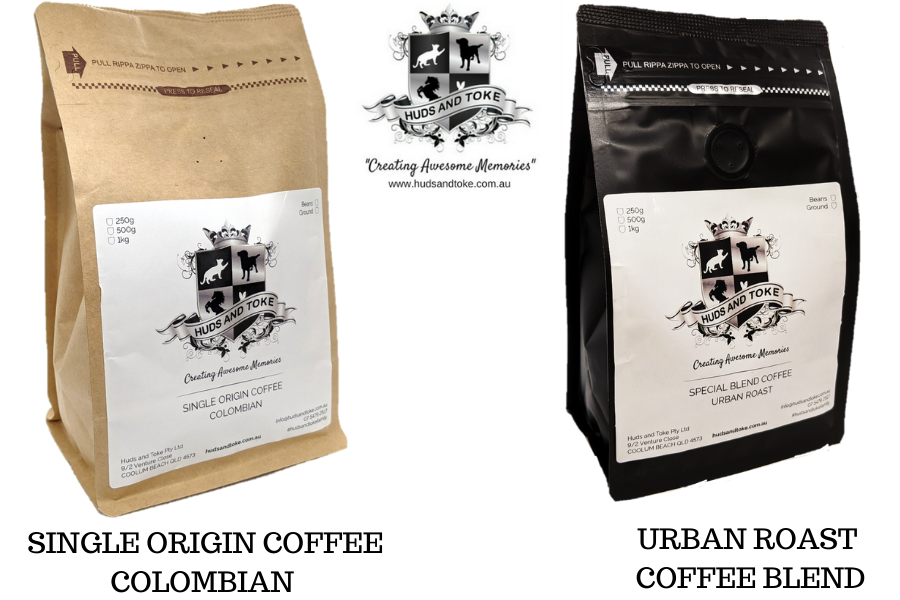 This exotic Single Origin Coffee is a delicious full bodied drinking Coffee ethically sourced from one of the best coffee producing nations on earth.
It has full flavours, with low acidity and is beautifully balanced with a deep, smooth finish.
Both Coffees are NOW available and you have a choice of Freshly Ground Coffee (my favorite) or Whole Roasted Beans ready to be ground when you need it....
The choice is yours!
So go on..... We invite you to Treat yourself... and your pet with our range of Coffee and Pet Treats!
Please enjoy, and tag us in if you record those moments.
@hudsandtoke
#Hudsandtokefamily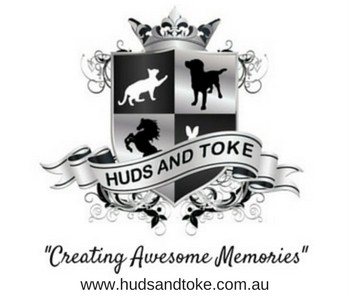 PS: Please take the time to Review us on Google.