Posted by Russell Gibbons on 15th Jun 2020
Small Dog Birthday Bone Cookie Dog Treat.... Great Fun...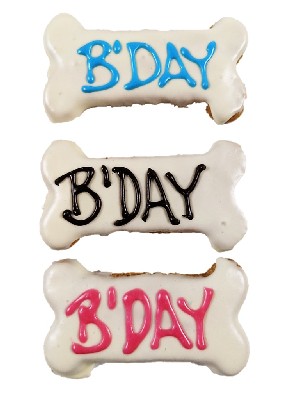 These Birthday Dog Treat Cookies are a cool new product designed for smaller to medium dogs.
Created so that you can hold a doggy birthday party and share with the others who turn up or simply let your birthday puppy have the whole lot.
We had a lot of feed-back from our Huds and Toke Family and we've listened..... These are a replica of our large Birthday Bone Cookies.... Just made smaller!
They are hard Cookie Dog Treat designed to be crunchy and delicious.
All Natural with No Artificial Preservatives or Flavours.
If you have a Birthday coming up, or know of a friend with a puppy birthday imminent, why not get a couple of these awesomely fun doggie treats....
They make a great present and look awesome in a photo to share with your friends.
Please enjoy these new Pet Treats from Huds and Toke..... And if you feel like it, please leave us a google review.... It truly helps us as a family owned Australian Business.
@hudsandtoke
#hudsandtokefamily