Posted by Katrina Thorpe on 26th Apr 2019
Wet weather and Horses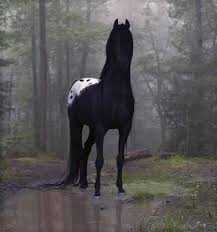 Wet weather and horses don't always mix. While we love to see our ponies running around and grazing in their paddocks, a lot of rain means we need to take into consideration some health issues which may arise.
Rain and wet ground can cause your precious pony to contract things like greasy heels, mud fever and rain scald.
If a horse develops these conditions, treatment, and curing, can be difficult. This is basically because it becomes more difficult to eliminate contact with wet mud or grasses.
So how do you help avoid these things?
Locking them up….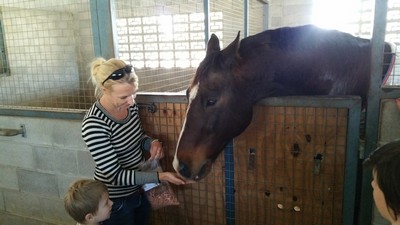 Think Harry Potter under the stairs...... perhaps not, but I suppose it's always an option and it is a sure way to ensure that they aren't out in the rain and standing in pools of water or mud (with rainfall there is always an abundance of mud).
Your pony will be safe and dry but will become bored very quickly.
As such, you will need to ensure that they have a lot to entertain themselves with.
Of course, food-related entertainment is naturally the most interesting for your horse, such as Jolly Balls or Stall Snack Toys. These are great to put your yummy Huds and Toke Horse Bix in.
Restrict Movement……
Sometimes it isn't always feasible to lock up your horse in a stall….. but you still want to try and restrict movement in order to give it the best chance of healing.
Furthermore, you need to try to keep it dry and swooning around in the mud won't help that process.
Plus, it can sometimes be difficult to entice them to want to hang out under shelter. Again, food is one of the best tools to use to make sure that they aren't gallivanting around in the rain or rolling in the mud.
Keep Hooves Dry……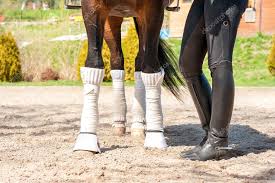 This is an alternative you can do in conjunction with the other two ideas.
At the very least, this will help prevent further damage if you can't stable your ponies or find a dry spot in the paddock….
You can coat the hoof in a dressing and then use a water repellent such as Vaseline to smear over the bandage or use a waterproof bandage…..
The aim is to keep the area on the hoof as dry as possible until things improve.
We hope that you and your ponies stay safe and dry during the wet days.
Thanks so much for keeping up with the Huds and Toke family!
We'll keep you updated on our shenanigans with a new blog post coming out soon. Make sure you follow our social media handles, so you can keep up-to-date with special promos, competitions, giveaways, and see what fun new ways we've found to decorate our treats.
We love hearing from you guys, so if you have any cool decorating ideas you want to see us try, let us know. Just tag us @HudsandToke on our socials so we can see.
Until next time,
Lots of love,
The Huds and Toke Family
@hudsandtoke
#hudsandtokefamily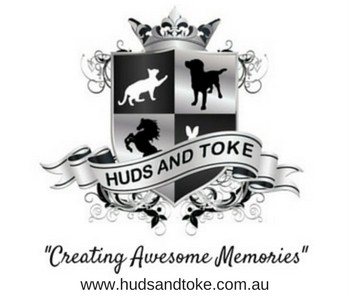 PS: Please feel free to post a review on one of these review sites…….we appreciate the thought and it all helps. Thanks.