Posted by Russell Gibbons on 18th Nov 2021
Coming into Christmas is a really busy time for all of us, and its easy to forget our pets.
But as we come into the Festive Season it's important to take the time to show how grateful we are for having them in our lives.... Regardless of what type of pet they are!
Here are a few ways to show them how happy we are for having them in our lives!
1. Extended Play Time
We all love our play time. No matter what age we are! With this in mind, and being good Pet Parents, we all allocate a certain amount of time for them.... And that's awesome.... However, how about we extend this time somewhere in the future just to give them that extra big play.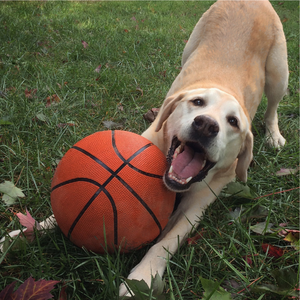 You know they will love the extra time, as will you! PLUS, it's one of the simplest, easiest ways to show them your gratitude..... And trust that they will absolutely love that little bit extra.
2. Organize a Get-Together
Every pet, be they a Dog, a Horse, a Cat, a Pet Rabbit or whatever, enjoy socializing with others. Therefore, why not organize a special get-together, or a play date, with a one of their known friends?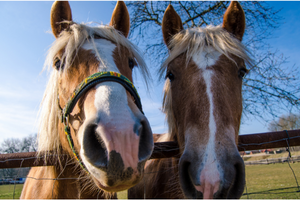 This is something that might take a bit of wrangling with the other person but if you can organize it, you will be giving yours, and the other persons pet, a really special moment.
Perhaps it will even be good for you as a person. Spending sometime with another pet owner might be a good thing as well!
3. Go somewhere Different
Variety is the spice of life!
Our pets love going places but like us, if it's always the same old walk, or same old place, it gets stale and the stimulation gets less and less.
Why not organize going to a different place than normal. Even if it means getting in the car and going on an adventure.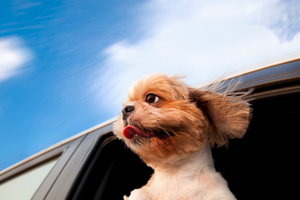 Even our pets love going on a short road trip; and getting out at the destination and exploring all the different smells and sights gives them amazing stimulation.
If you have a horse, why not hook up the horse float and go on a different trail ride?
Yes it takes effort, and yes time is short, but remember, this is about showing how grateful we are for having them in our life..... So it's worth the effort just once or twice in the lead up to the festive season!
4. Give them a Special Treat and do a Photo Session at the same time.
There are so many different types of pet treats and Horse Treats out there. Why not deviate from your usual pet treat and go with something really special?
Remember, special can still mean healthy! It's just different..... and that's what they are going to love about it.
Check out some of the Special Pet Treats at Huds and Toke. They are healthy, Australian Made, and look amazing and your pets will love them!
It's basically another form of variety in their life which will really lift their spirits.
Once you have some new pet treats, then spend some time trying to take photos of them exploring their new found Dog Treat, Horse Treat, or what ever you choose.
Of course, this can be quite challenging for the photographer, however, your pet will see it as wonderful play time with their Pet Parent so it's worthwhile doing..... Plus you might find it a lot of fun!
Like the photo shoot we did recently with Axel...... Talk about fun, uplifting, and stimulating for him all at the same time!
If you need any tips about a photography session, check-out this article.
Be sure to share any photos you have with us on our socials and we'll do our best to give you a shout out!
5. Give them a good grooming session.
This is all about pampering your fur baby. It doesn't matter what type of pet they are, they all love to be groomed, brushed, massaged etc.....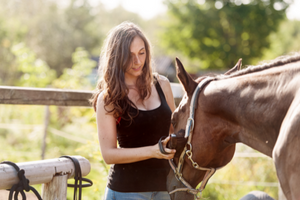 This creates amazing emotional bonds, and provides endless amounts of relaxation for both your pet as well as yourself.
The options here is, either, make the time and do it yourself, or, splurge a little and book a professional groomer to give them a wonderful, relaxing session which will make them shine all over!
Just remember, as the festive season takes off, and after the year we have all had, take a moment to show some gratitude to our pets who have helped us remain calm and happy.... They truly deserve it!
All the best from the team here @ Huds and Toke. We truly appreciate your support.
@Hudsandtoke
#Hudsandtokefamily